VACANCY ALERT: MECS has three TEACHER AIDE positions currently open. These positions are full-time with a tremendous health insurance benefit. Aide positions also lead to great NYS Retirement perks. Please call (315)684-9288 today to learn more! Starting wages will be at least $13.20/hour and effective 12/31/22, hourly wages will increase to at least $14.20 per hour. High school diploma or equivalent required.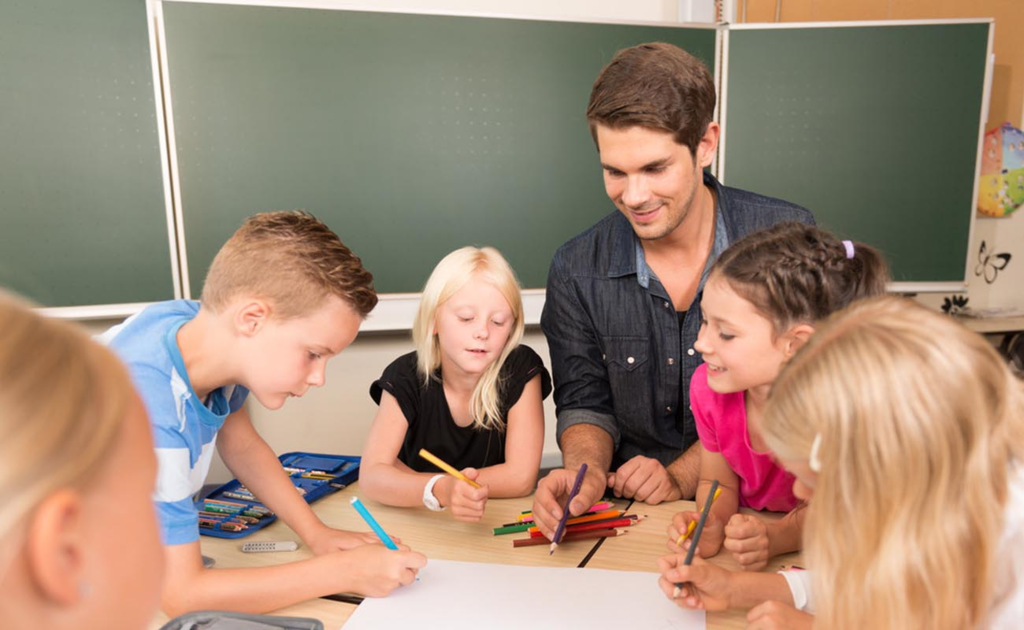 Varsity Football Section III Championship Game Information There will be a Middle/High School Spectator bus this Friday, November 11 for students wishing to attend the Section III Championship Football Game. The cost is $15 (cost includes ticket). Students must sign up and pay by 9:00 AM on Thursday. The bus will only run if there are 25 students. Advance sale tickets are discounted from $14 to $12 for adults ($2 for 5 & under, Free for 12 months and under). Advanced sale tickets can be purchased until game day at the link below. Link:
https://am.ticketmaster.com/syracuse/section3championships


Highlight: Students in Ms. Boghosian's Spanish IV class displayed their ofrendas in the library showcase. Seniors James Dapson, Aaron McCarthy, Cale Marland, and Josh Tomcho researched about the holiday Day of the Dead and the importance of it in Mexican culture. They also constructed an ofrenda, or altar, to honor a loved one or role model who has passed away. Each ofrenda contains certain elements that are vital to the spirits of the deceased loved ones. On November 1st and 2nd these spirits are said to visit their ofrendas in the land of the living and enjoy the items that their family members have left for them.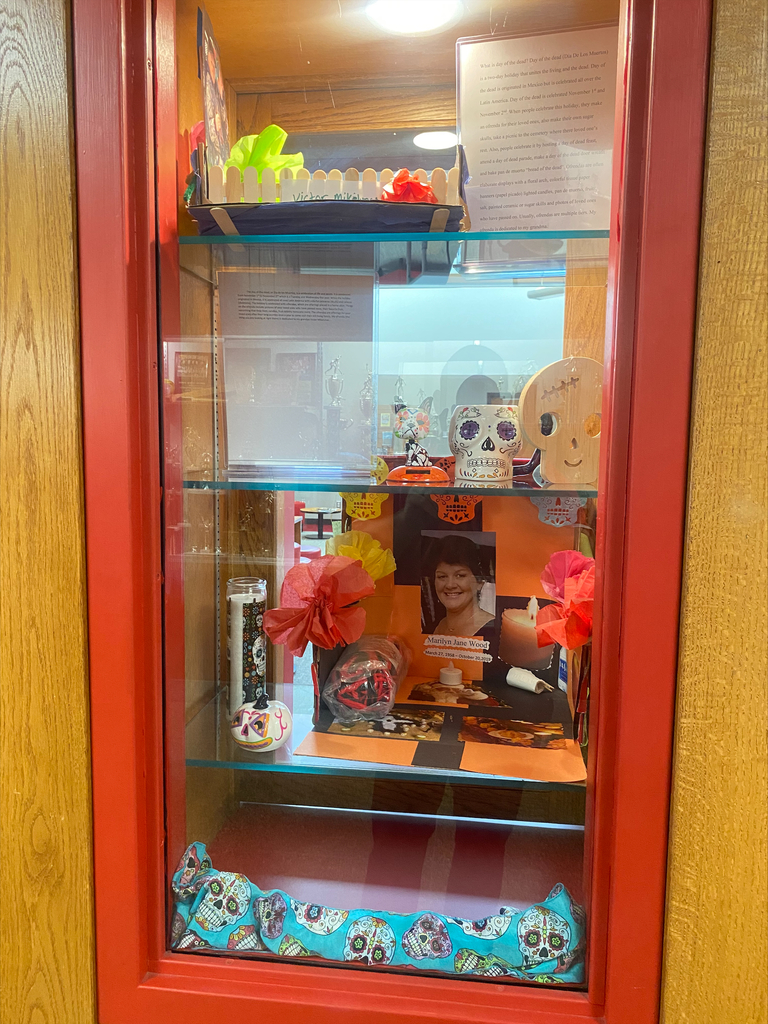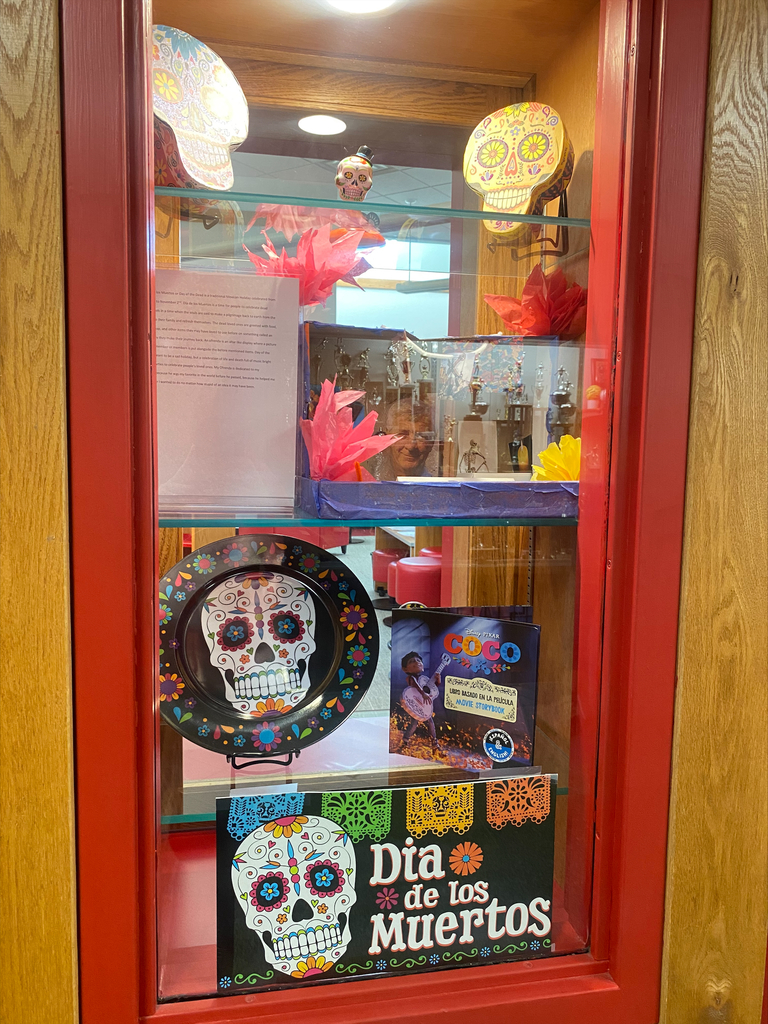 Support the Varsity Girls Field Hockey Team! Friday: Wear red to support our lady warriors! Pep Rally at the end of the day! Sunday: A student spectator bus will leave at 2:00 PM (25 student minimum). Please sign up and pay in the main office by 2:00 Thursday. Cost is $10 which includes game admission.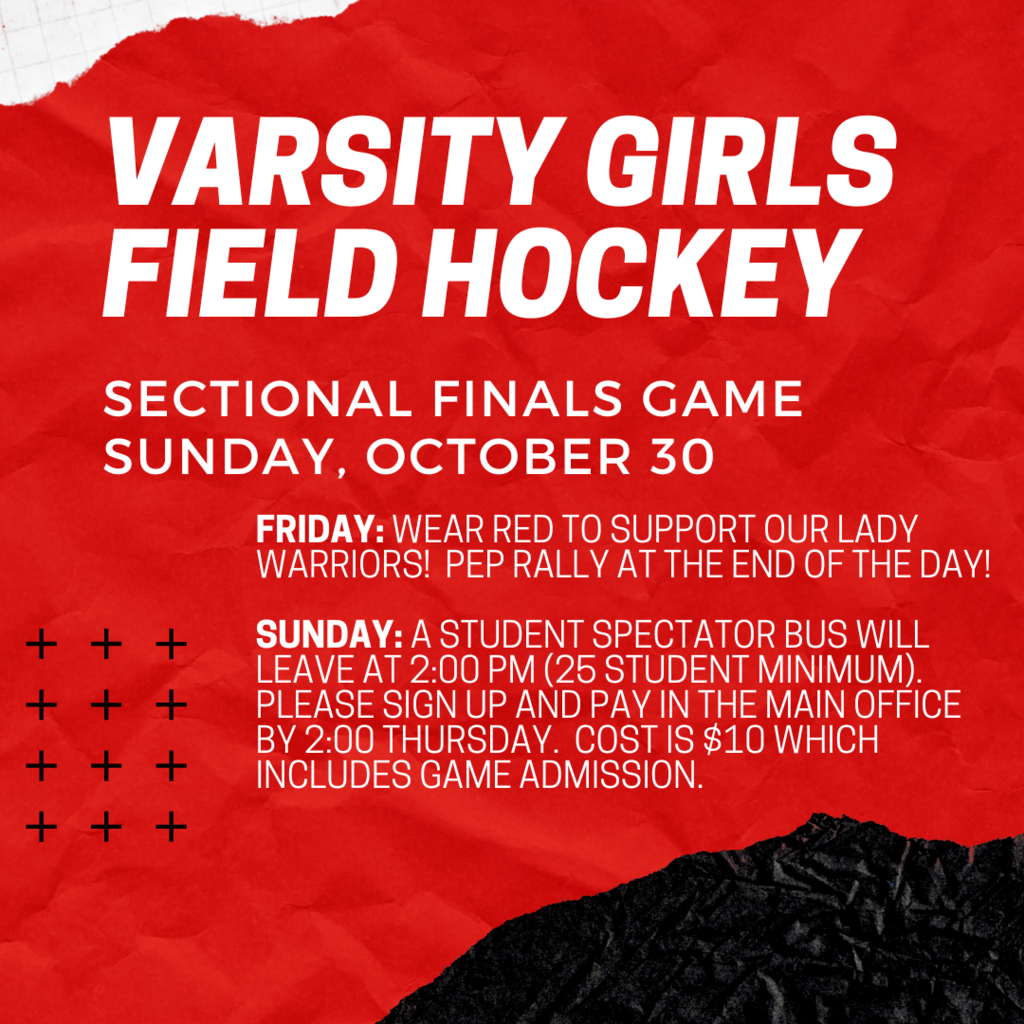 Please be reminded that MECS offers 24-Hour mental health support through Care Solace. The agency can help navigate mental illness, drug/alcohol addiction, anxiety/depression and more. To help you, or someone you love, visit
www.caresolace.com/morrisville
for an anonymous FREE search to support ANYONE in the MECS community.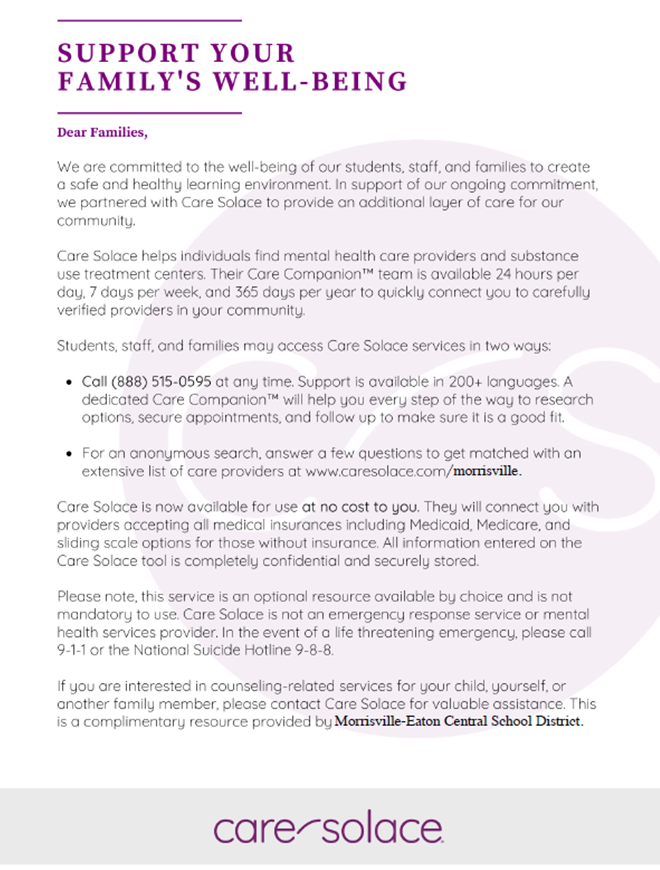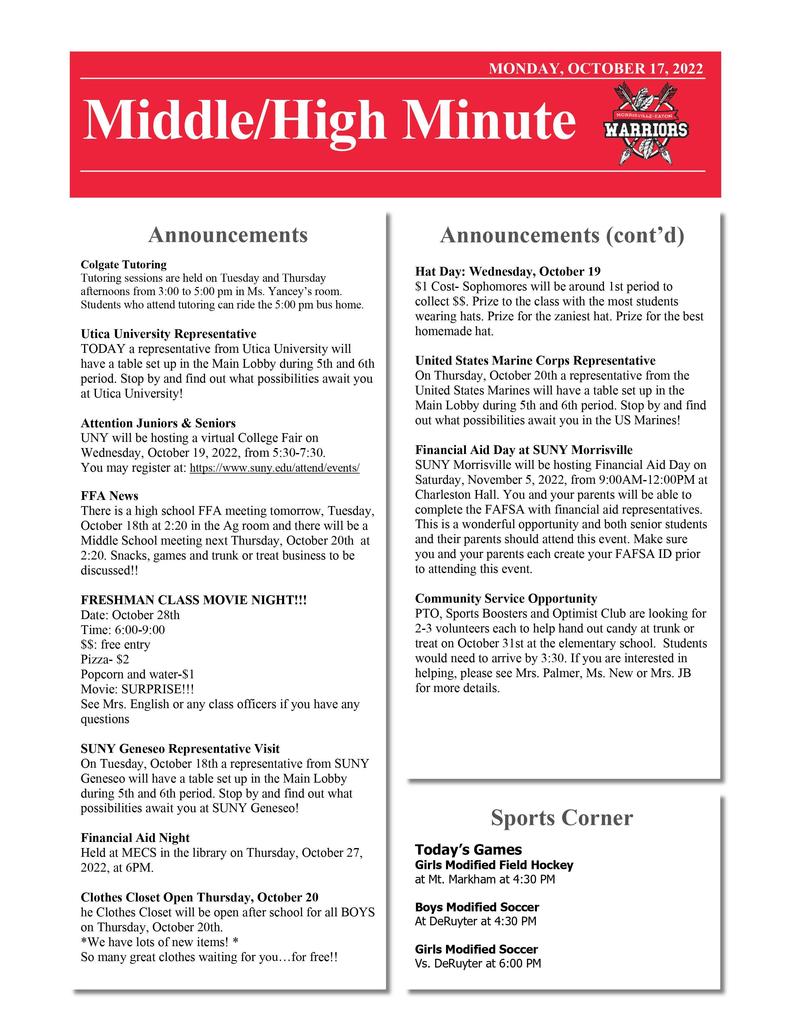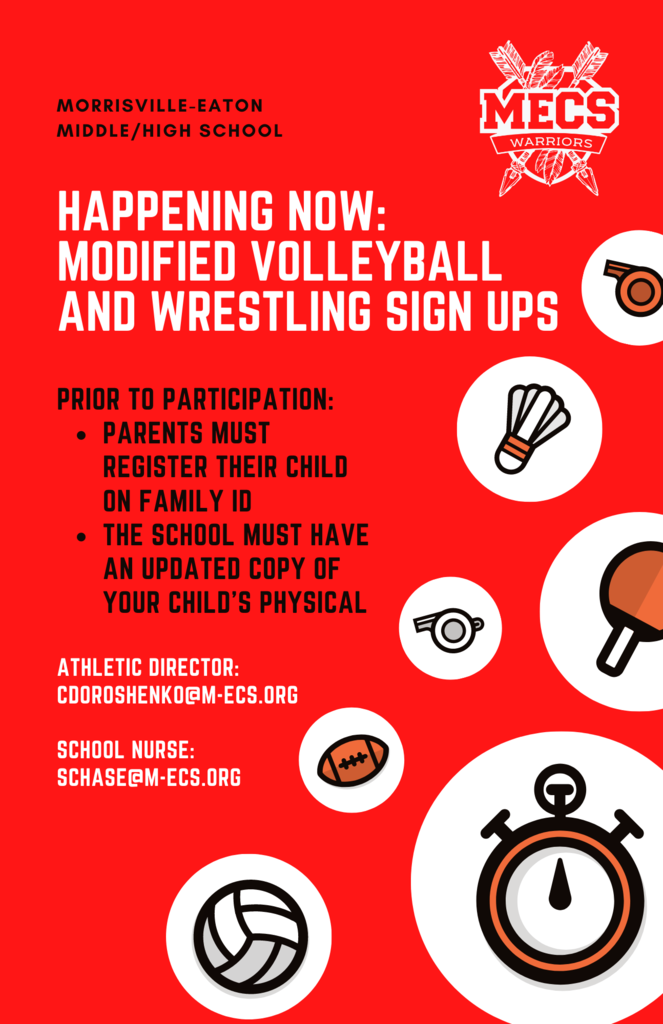 Interested in becoming a substitute?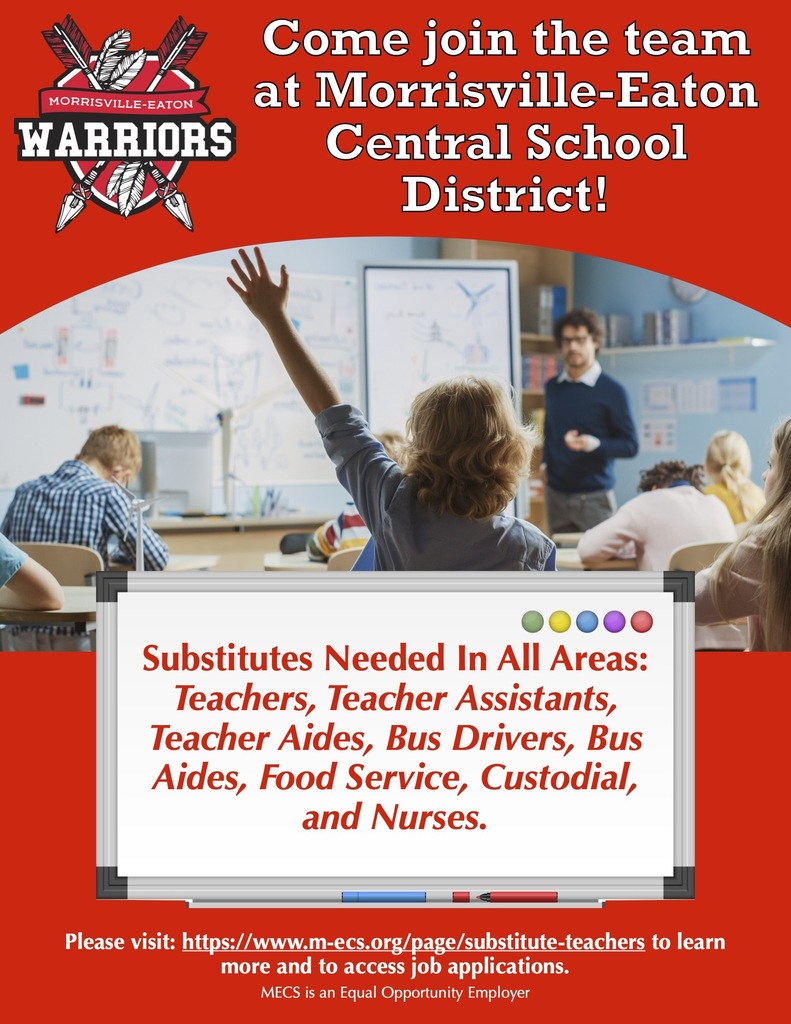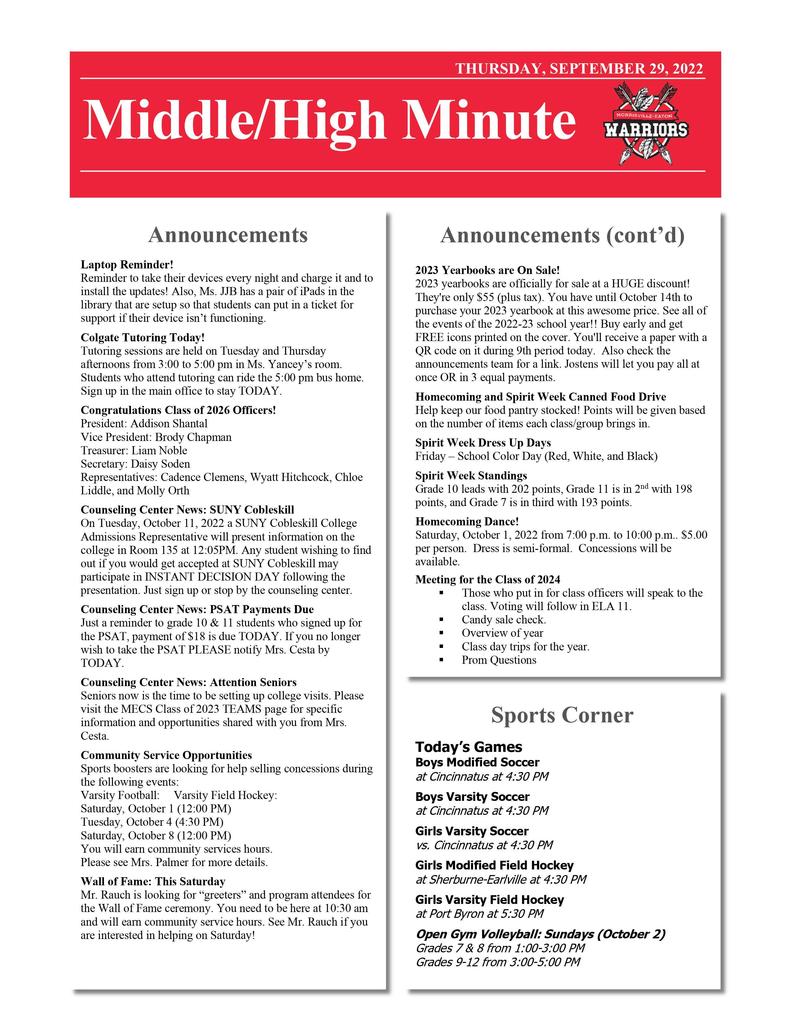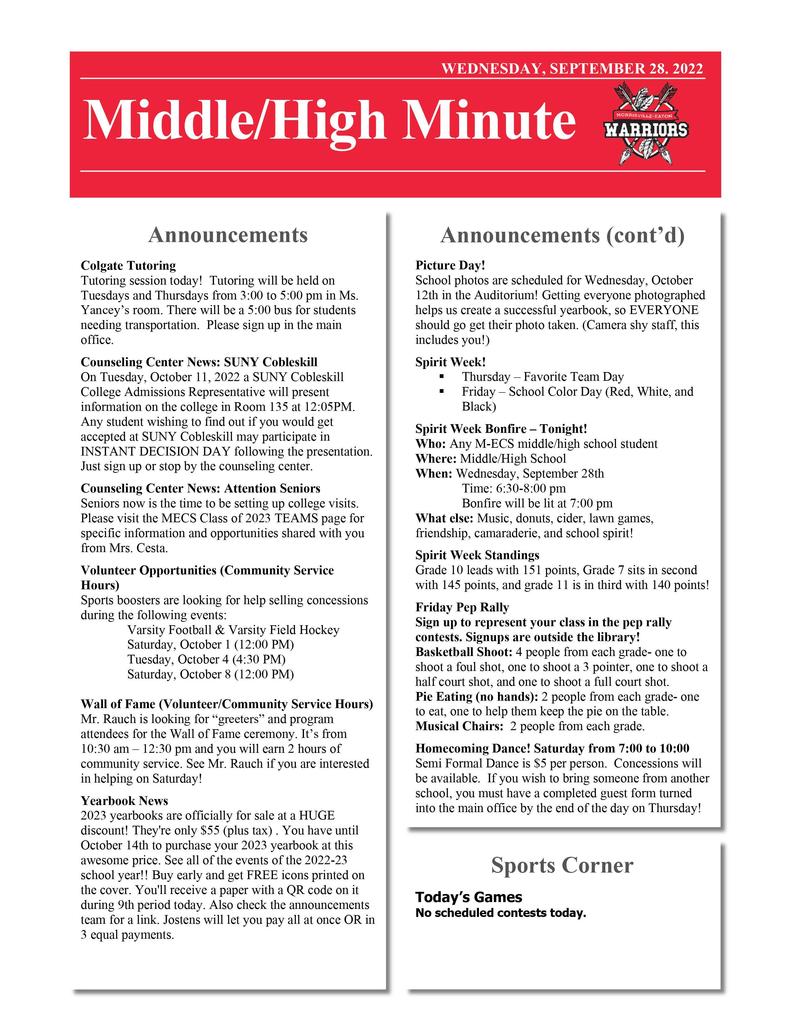 Thank You from the Clothes Closet to The Mustard Seed of St. James Church in Cazenovia for their generosity! If you would like to learn more about the clothes closet or contribute, please email Ms. Palmer at
mpalmer@m-ecs.org
or Ms. Lopez at
llopez@m-ecs.org
.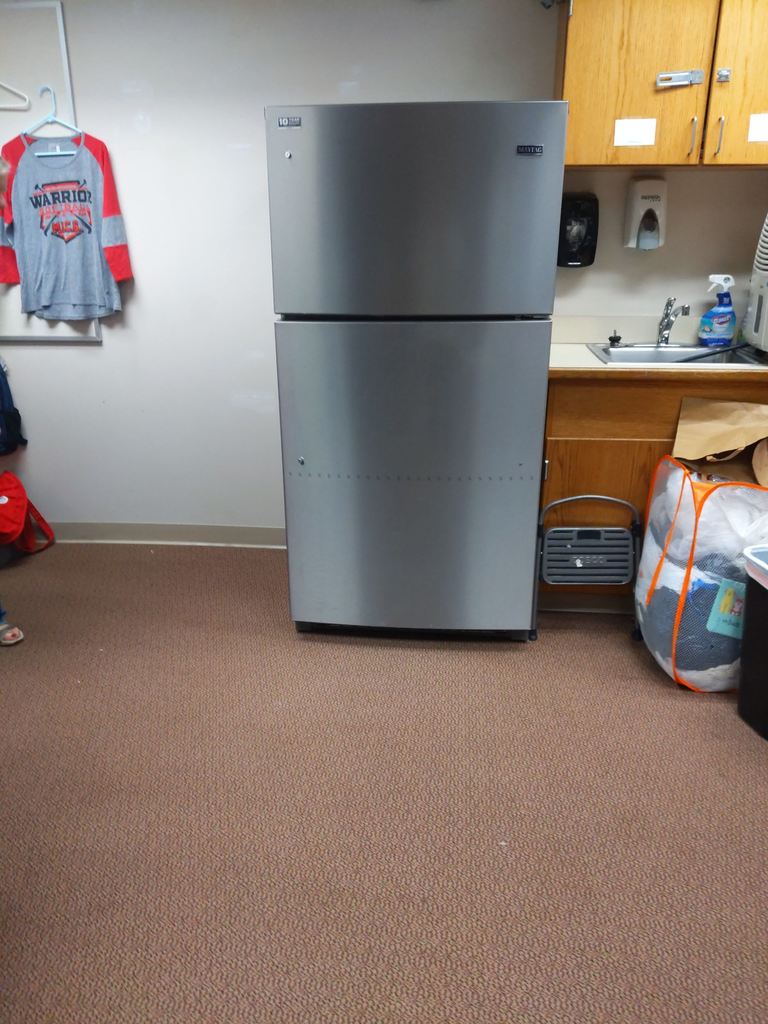 MECS FFA TRUNK OR TREAT OCTOBER 31ST 4-6 PM E.R. Andrews Elementary School 55 Eaton Street Morrisville, New York Fun for All Ages! Face Painting! Fun Music! Pop Corn! Family Friendly Trick-or-Treating!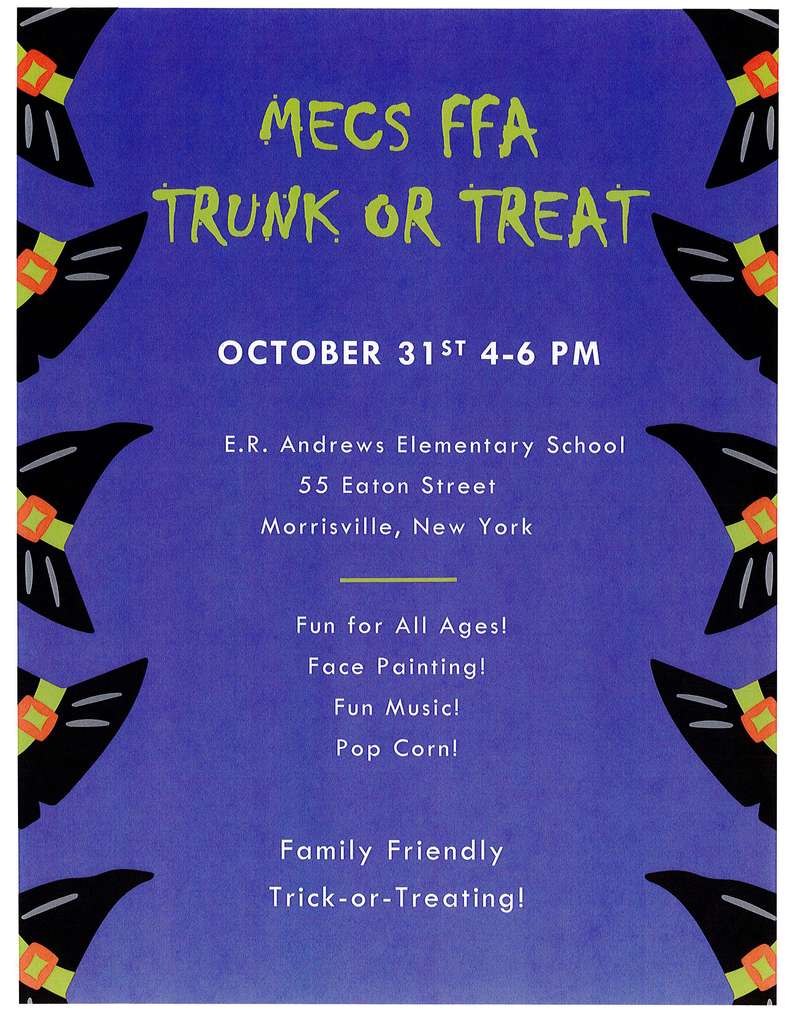 Wall of Fame Ceremony coming soon! Saturday, October 1st at 11:00AM, MECS will be honoring two inductees into the Wall of Fame. Class of 1997 - Andrew Fowler and Class of 1969 - John Stewart are the honorees this year! Andrew is currently serving as a NYS Police Captain and resides in Glenville. John is a retired educator who served as a school superintendent for 22 years after teaching math, serving as a K-12 principal/assistant superintendent. Anyone who knows Andrew and/or John should take a few minutes out of their Saturday morning next week and celebrate their recognition with them. The ceremony will take place in the Middle/High Auditorium. All are invited! Following the Ceremony, the MECS Football team will be hosting Bishop Grimes for Homecoming! Come cheer on the warriors where our nominees will be recognized again at halftime! To learn more about the Wall of Fame, or to nominate a classmate, relative, or friend, visit:
https://www.m-ecs.org/page/wall-of-fame
Please share this post with alumni pages you may be affiliated with. Go Warriors!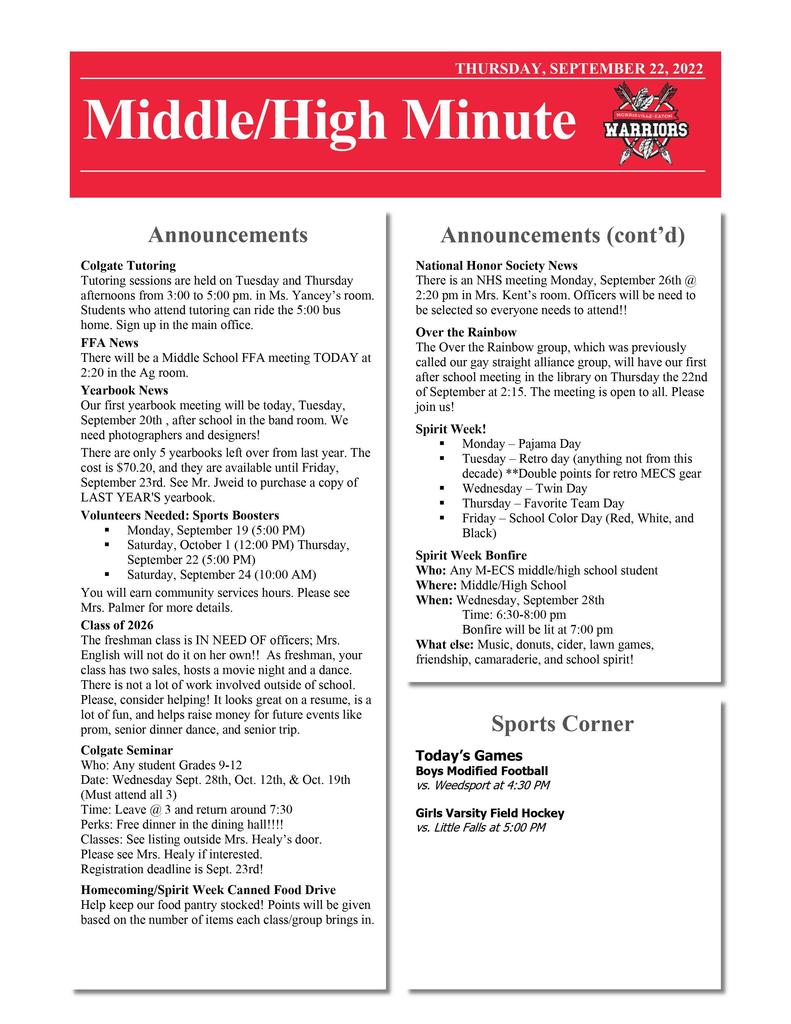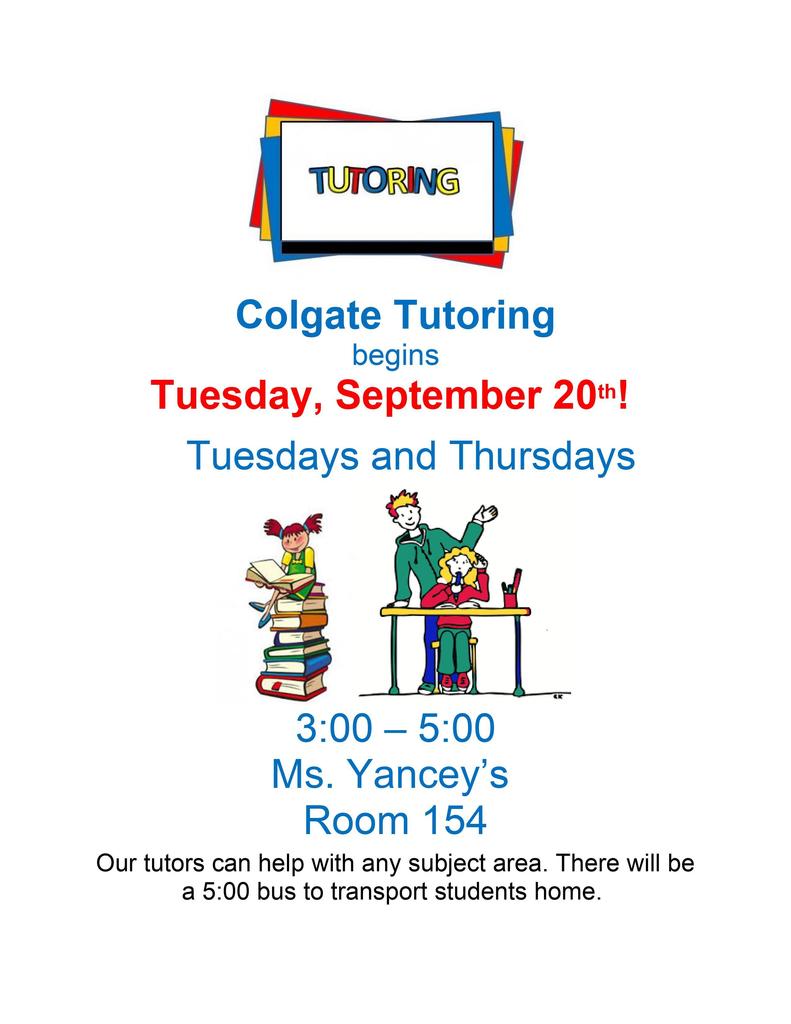 Good Afternoon E.R. Andrews Families, I want to take a minute to remind everyone that E.R. Andrews' Open House will be in-person - tomorrow, Thursday, September 22, from 6:00pm to 7:30pm. This event is open to all students and families in grades PK-5. Our faculty and staff are very excited to greet everyone. Thank you, Bryan Fairbrother Elementary Principal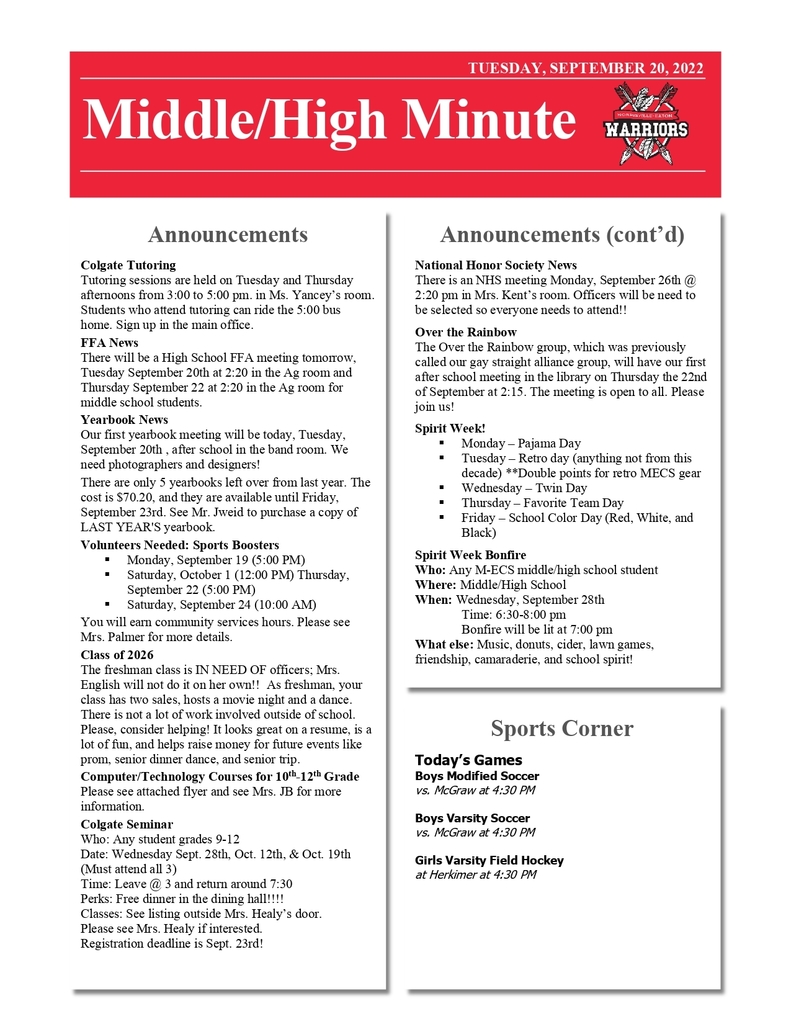 Opportunity for Middle/High School Students! Beginning today, Tuesday, September 20, 2022 tutoring sessions will be available with Colgate students from 3:00 until 5:00 PM. These sessions will run every Tuesday and Thursday. Students can sign up in the main office. Any student needing transportation may utilize the 5:00 PM bus. If you have any questions, please contact Ms. Yancey at
syancey@m-ecs.org
.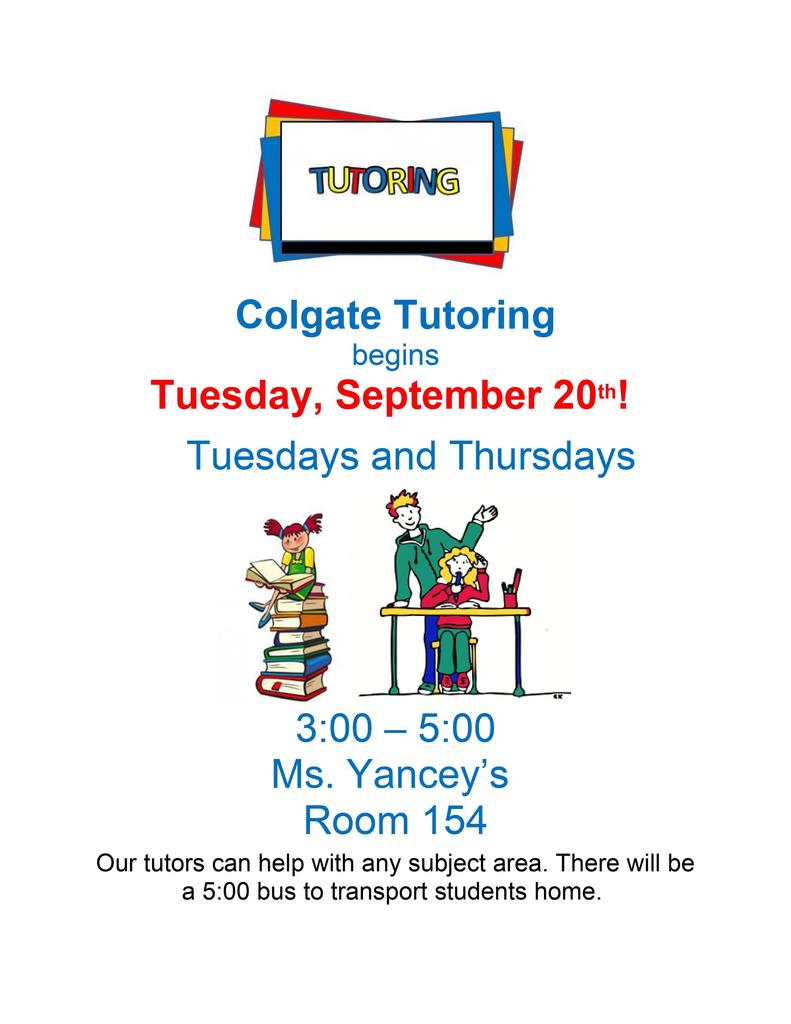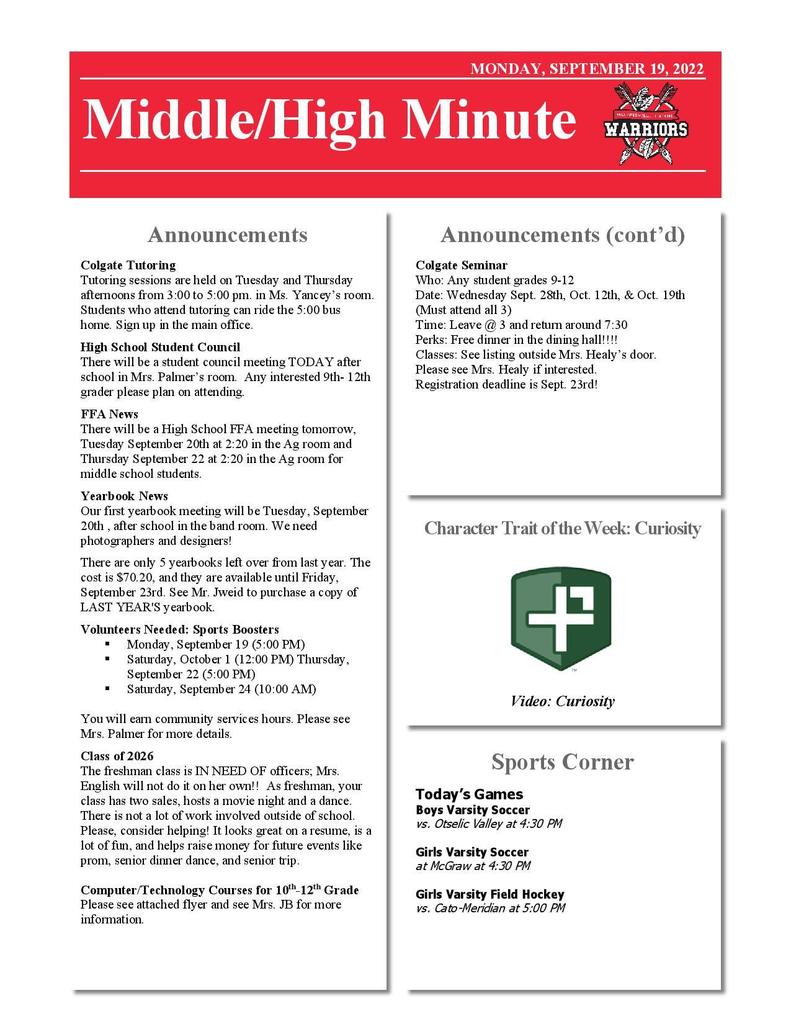 8th Grade Parents The field trip from Black River Outdoor Center has been delayed. We expect that students will arrive back to campus at approximately 2:40 PM. We will be working to transport 8th grade students on the elementary bus runs. Any parent wishing to pick up their 8th grade student up may do so at the Middle/High School. Please call the main office if you would like to pick your child up at (315) 684-9121.